Proper pool plastering is essential to creating an eye-catching and long-term pool surface. At Finn's Pool Services, our focus lies on producing exceptional results through our top 5 pool plastering techniques – so your Pool looks beautiful and will last many years too! We utilize them all.
Understanding The Importance Of Proper Pool Plastering
Prolonged durability and aesthetic beauty depend on proper pool plastering techniques. Done correctly, plastering provides swimmers with an enjoyable swimming experience that is both smooth and visually appealing. Poor execution may result in issues like cracking, staining or premature wear – that's why Finn's Pool Services understand the significance of meticulous plastering techniques.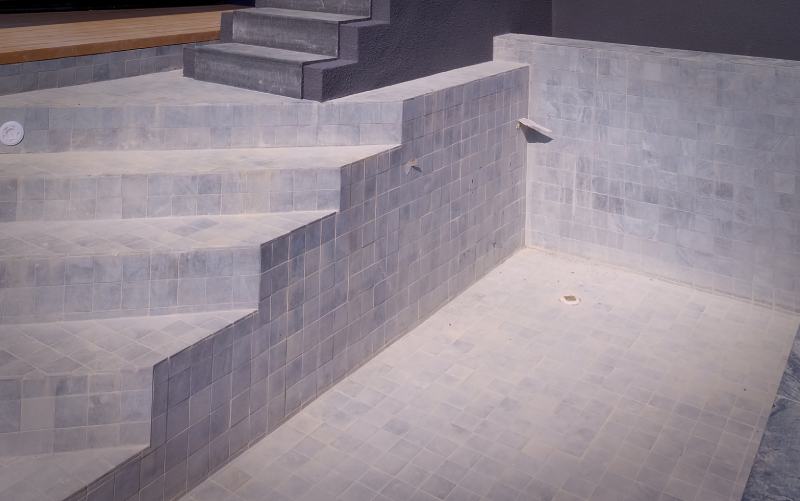 Finn's Pool Services' Curing Process Provides Advantages – Ensuring a Durable and Beautiful Surface for Pools
At Finn's Pool Services, we aim to give you a pool surface that exudes beauty while standing the test of time. To achieve this goal, our meticulous curing process plays an essential part. By employing five proven plastering techniques, we guarantee results that exceed expectations:
Technique 1: Leveraging White Portland Cement to Improve Pool Surfaces
One of our signature techniques includes the use of top-grade white Portland cement. This premium cement offers many advantages over standard mixes, enhancing your pool surface's overall appearance and aesthetics. Its brightness and vibrancy add an air of elegance that ups its aesthetic appeal; additionally, its durability guarantees that it remains visually attractive for years.
Technique 2: Implementation of Sequestering Agents to Avoid Stains and Calcium Deposits
At our pool service company, we understand the significance of maintaining an immaculately clean pool surface. To prevent unsightly stains and calcium deposits from marring its beauty, we implement sequestering agents during the plastering process as guardians against unsightly stains or calcium deposits forming on its surface. These sequestering agents bind and control minerals present in water to keep any minerals adhering to plaster instead, thus eliminating discoloration or roughness issues. This results in an inviting pool surface that draws swimmers in.
Technique 3 Using Acid Washing for a Clean and Smudge-Free Pool Interior
At Finn's Pool Services, we strive for perfection at every step. That's why we utilize acid washing to maintain a smooth pool interior and eliminate mineral deposits, algae growth and any other potential contaminants from marring its beauty. With this meticulous methodical cleaning technique, we rejuvenate your interior pool space into something gloriously clean and welcoming; forget imperfections for good with refreshingly renewed surfaces that sparkle like never before!
Technique 4: Professional Application Methods for an Attractive, Seamless Finish
Our experienced pool plasterers take great pride in mastering the art of expert application methods. Pool plastering requires finesse and precision, yet our skilled team excels in producing flawless results. Paying meticulous attention to detail, we ensure an even thickness and smooth texture across the pool surface for an elegant, seamless and attractive finish that increases visual appeal and contributes to structural integrity – trust us with creating a pool surface that invites you into an unforgettable aquatic adventure!
Technique 5: Leveraging Cutting-Edge Technology to Achieve Optimal Results
At Finn's Pool Services, we stay ahead of the curve by using cutting-edge technology in our Pool plastering process. We produce results that surpass industry standards by blending traditional craftsmanship with modern advancements. From precise application techniques to top-of-the-line equipment, no detail goes unturned in delivering excellence. When you choose Finn's Pool Services as your provider for pool surface coating needs, you are investing not just in an object – but an experience that epitomizes sophistication and luxury.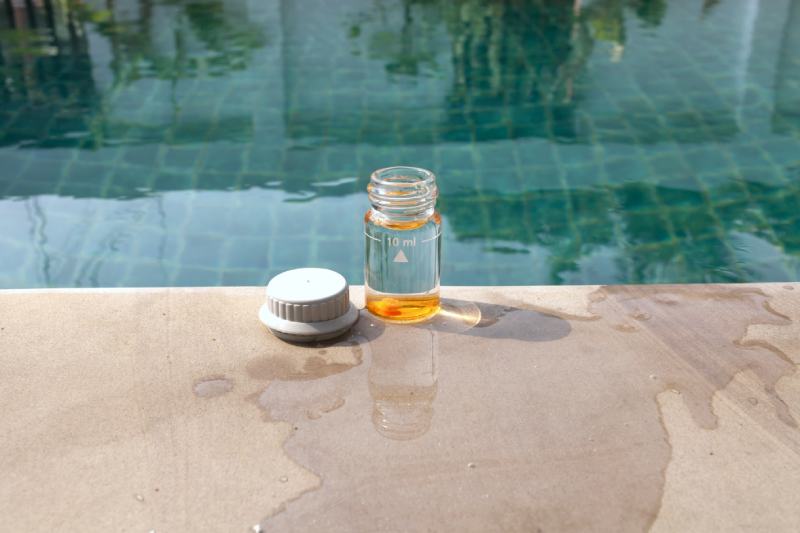 Extending Pool Surface Longevity by Utilizing Water Chemistry Maintenance
Swimming pools are an invaluable addition to any home, providing relaxation, exercise and quality family time. Proper water chemistry maintenance must be prioritized to preserve its longevity and keep it looking its best for as long as possible. In this article, we will examine its impact on prolonging pool plaster's lifespan and expert application methods leading to flawless pool finishes – and introduce Finn's Pool Services, known for boosting aesthetics while upholding durability in this industry.
Prolonging Pool Surface Longevity through Chemical Maintenance.
Acquiring and maintaining optimal water chemistry is integral to protecting your Pool's plaster and is an essential component of its long-term health. Regular tests and chemical calibration should maintain an acceptable pH range, keeping plaster safe from further deterioration and extending its longevity.
Proper water chemistry requires maintaining a balance in pH, calcium hardness and alkalinity levels that prevent degradation to plaster, such as etching, staining or scaling issues. To do this effectively, it's advisable to conduct weekly water testing and adjust chemical levels accordingly – an expert pool professional can assist in this process and help maintain ideal water chemistry levels.
Expert Application Methods to Achieve a Flawless Pool Finish
Finn's Pool Services prides itself on employing highly-skilled pool plasterers who take great care and pride in every step of the application process, applying even thickness and flawless finishes with unrivaled precision. At Finn's, we take great pride in their highly experienced services that deliver stunning Pool surfaces thanks to the expert application of pool plaster. At our facility, our plastering specialists take immense pride in their meticulous work; each step being performed with steadfast precision.
At each step in the application process, our experts use only premium-grade materials, which play a pivotal role in producing outstanding results. From carefully crafting concrete mix designs to applying each trowel stroke precisely and with finesse, every aspect of this meticulous process ensures an elegant pool surface that enhances your backyard aesthetics.
Elevate Aesthetics and Durability with Finn's Pool Services
Finn's Pool Services provides superior pool plastering techniques that will enhance its appearance and durability. By employing only premium materials with precise application methods and quick curing processes, our skilled plastering team ensures your Pool's surface exudes beauty while withstanding time.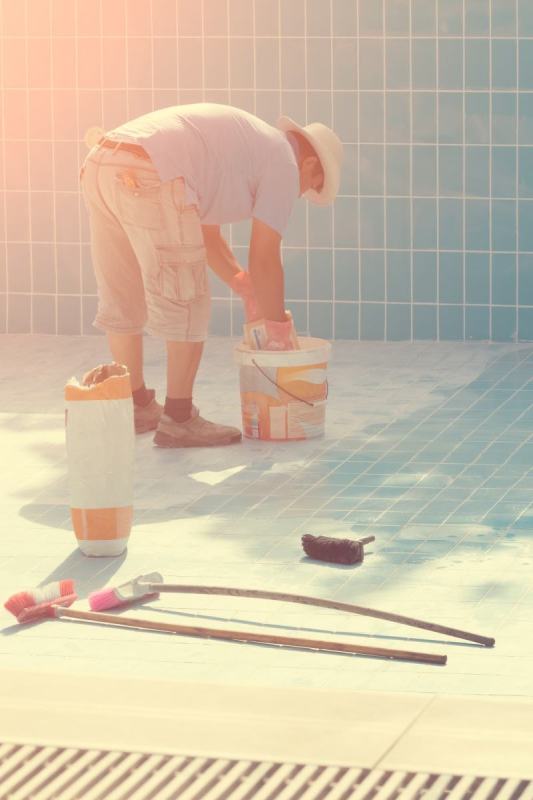 Finn's Pool Services Offers Outstanding Plastering Solutions
Finn's Pool Services stands as your go-to provider when it comes to pool plastering services. With more than ten years of experience and a team of skilled experts, we deliver high-end services tailored to our clientele – new plaster installation, repair, remodeling or renovation – with consistently impressive results that exceed expectations.
Finn's Pool Services' excellent reputation rests upon our unwavering dedication to customer satisfaction and meticulous craftsmanship. We take the time to fully comprehend your specific requirements and preferences so that the outcome perfectly aligns with your vision. By selecting Finn's Pool Services, you choose an area of timeless elegance for your swimming pool.
Professional Guidance for Pool Owners and Plasterers
As a pool owner, plastering your Pool may seem daunting at first. Don't give up! Our experts are ready to simplify the task by providing professional guidance and useful advice so that your plaster maintains long-term durability and visual appeal. With their guidance, you'll discover important factors which affect its lifespan, such as the composition of water maintenance schedules, inspection and maintenance plans; by following these guidelines, you'll significantly extend its lifespan for endless swimming fun ahead!
Experimenting With Different Colors and Finishes
Finn's Pool Services not only offers top-of-the-line Pool plastering techniques, but we also offer an impressive variety of surfaces and colors for your Pool's surface. Every homeowner of a pool has different preferences; our experienced team is on hand to guide you through options ranging from classic white plaster to more exotic options to make your outdoor spaces appear stunningly and enhance the aesthetic appeal of pool surfaces.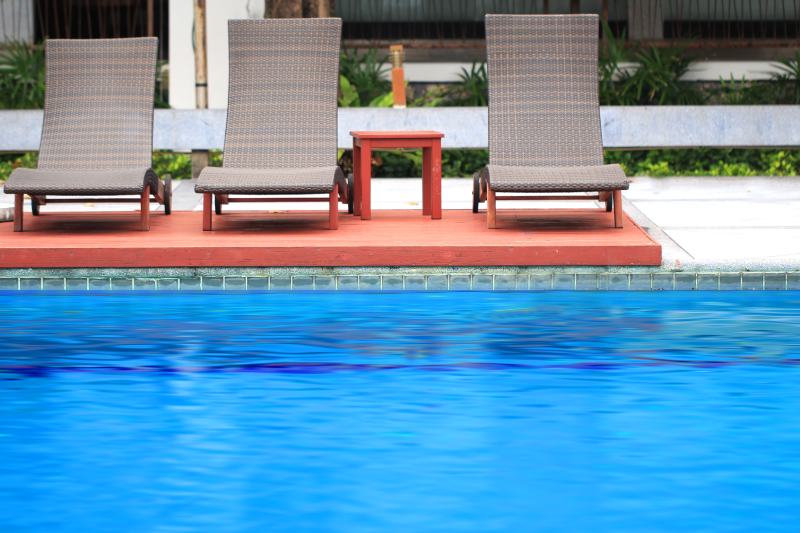 Transform the look of your Pool into an engaging Oasis by employing Finn's Pool Services Five Plastering Methods
Are you hoping to turn your backyard into an inviting escape? Finn's Pool Services has you covered! With five methods of pool plastering designed to produce stunning yet durable results that enhance the aesthetics of any pool area. Finn's Pool Services offers everything necessary to create attractive and long-term pool finishes that will transform the look and feel of your Pool, improving its appearance. No matter your style – traditional, contemporary, peaceful or vibrant – we have something sure to meet all your needs and preferences. Finn's Pool Services' expert knowledge, premium materials and careful curing process mean you can rest easy knowing our finishes will remain gorgeous year after year. Take your time; call Finn's Pool Services now, and let us turn your Pool into an oasis of beauty and relaxation!